Geotextiles
Geotextiles
Fields in which geotextiles are used
soil reinforcement using seagrass mats
reinforcement of river banks using fascine work
reinforcement of river banks with concrete blocks
reinforcement of river banks using gabions
drainage
gravel packs
framework for asphalt
baffle plate for soil particles

separation during excavation
separation under road foundations
separation under rail track ballast
reinforced embankments
reinforcement of road foundations
stabilisation of embankments
geotextile bags
geomembrane protection
The geotextile is white, manufactured using high quality and highly resistant polypropylene fibres.
These are the result of non-woven textile technology.  
Non-woven geotextiles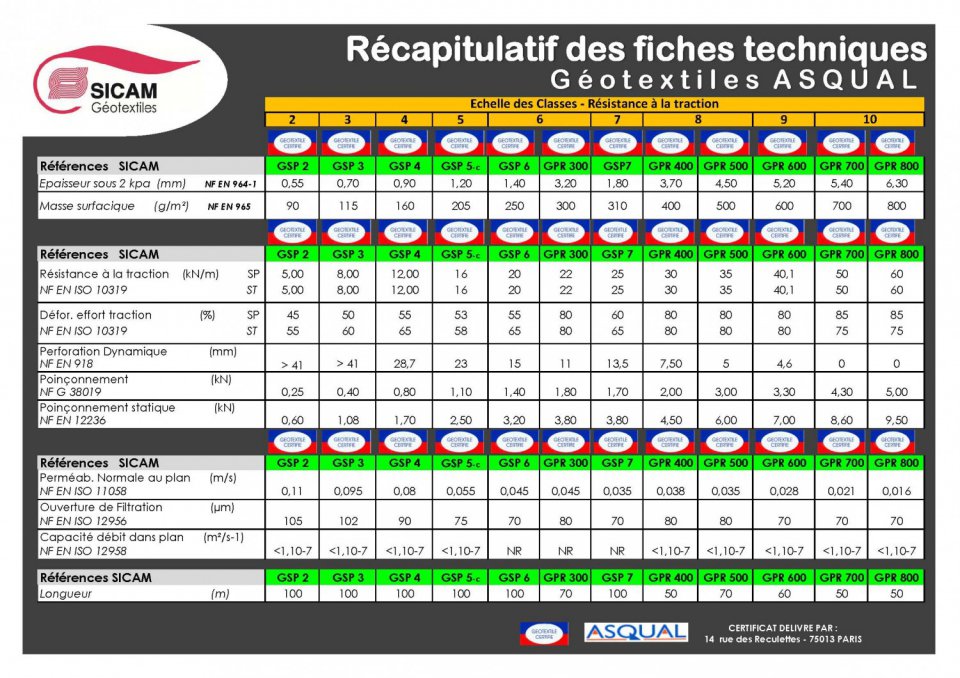 Installation note :
cover 10 days after installing  
P.I.L. Woven Geotextiles
WEIGHT:
77 GRS
LENGTH:
  5.25 x 100 ML
RESISTANCE :
  20 KN
CLASS :
  6
Note : Franco mini 5250 M2 or combination with non-woven geotextile and cast iron  
---
PIL is a partner of the company SICAM in non-woven geotextiles, with ASQUAL certification.